Would like to find the best durable squeaky toys for your puppies? This should be a good choice!
These squeaky dog toys are with a funny bone, shrimp, chicken leg or wing, egg shape, etc.. which makes the toys really attractive to dogs and they like playing with them very much.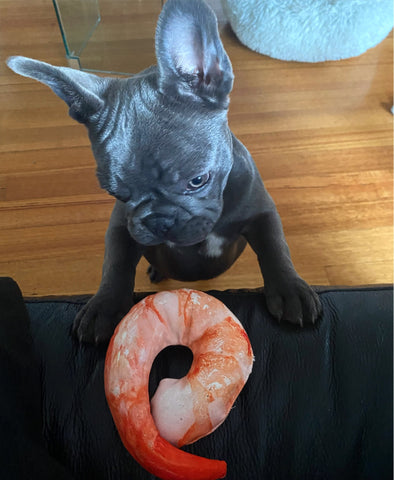 The materials are also very durable and of amazing quality and have a little squeaker inside! It slips on the ground which makes dogs have fun like crazy! Now get this squeaky toy for your lovely four-leg friends!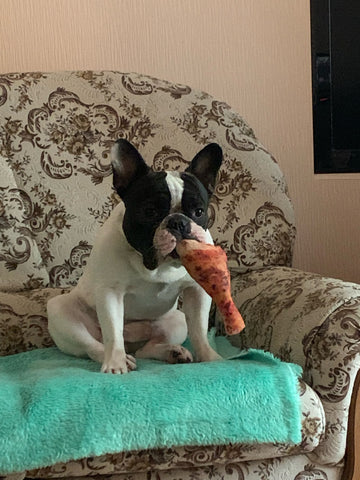 Also, we have dog chew toys for aggressive chewers, please click to check them out.