Personalized Waterproof Dog Collar Leash Set
This waterproof dog collar is made from soft and environmentally friendly PVC material. It is not only waterproof but also smell-proof. It will not cause any allergies to dogs' skin and is perfect for dogs who like spending time in the swimming pool or walking in the rain.

The waterproof collar is easy-to-clean, durable, and can be personalized. We can engrave your dog's name and your phone number on the nameplate by laser. The information will keep your dog safe and unique. You do not need to worry your dog cannot return if he gets lost.
This waterproof personalized dog collar is paired with a leash which is more convenient for you to take your puppy out.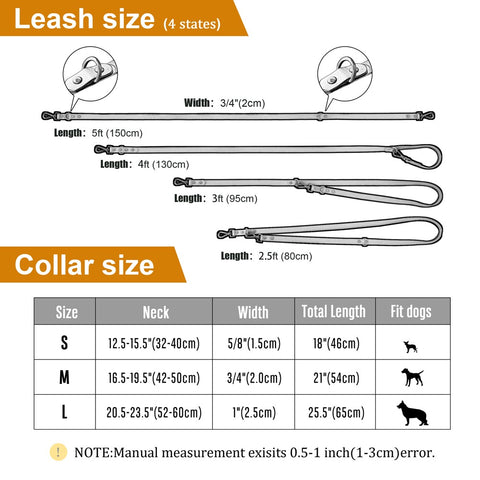 Note:
Please remember to leave us your dog's name, your phone number after placing an order.
Sample:

BELLA

07722 350396
We offer a 100% satisfaction guarantee for all our items. If the item you received is defective (wrong color/size/engraving text or broken), please feel free to click "Contact Us," and we will be happy to assist you with replacement or refund.